Why will Giuliani never be elected president?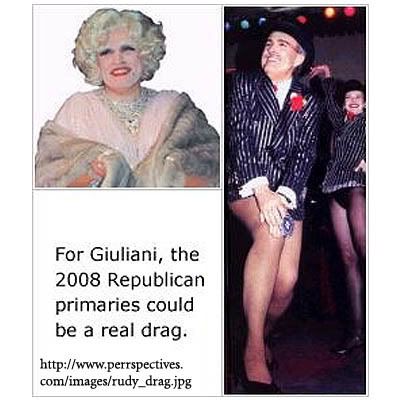 Newsday saysssss: "He's getting over previous mistakes." andddd "he's a new man after 9/11." excuse me, but why is everything AFTER 9/11! HE WAS THERE ON 9/11! non sequitur alert?

right, so nice tights rudy. but next time, show the south a little more skin. and dont divorce your cousin--that's just dissing your family.

Discuss.